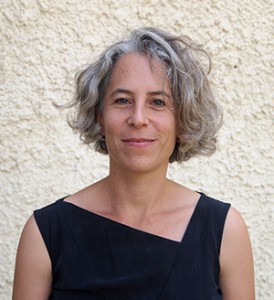 I am an Interaction designer, and a senior faculty member in the Shenkar – Engineering. Design. Art College in Israel.
I am the founding director of the new Kadar Design and Technology Center in Shenkar. The center is a unique interdisciplinary research and teaching space, exploring the meeting point between people and technology, with two main areas of interest: designing the meeting between people through technology (the MEET project), and designing new materials for the interactive dialog (the MATI project). In our multi-disciplinary courses, designers, engineers and art students learn Interaction Design through hands-on prototyping.
Before joining Shenkar, I initiated, created and lead the HIT Interaction Lab. The lab work, created with a group of incredible people, has been presented in major museums (e.g. the Drawbox Project in the Design Museum Holon, Two Riders in Tel Aviv Museum of Art, Cubes in Ars Electronica) as well as international design conferences. The lab was profiled in the ACM Interactions Magazine. 
I have a Masters degree with distinction in Interaction Design from the (late and great) Interaction Design Institute Ivrea in Italy, and another MA in Cognitive Psychology with special honors from Tel Aviv university.
My research areas include:
My work on these topics has been presented in international exhibitions and conferences, among others the V&A museum in London and the Computer Human Interaction (CHI) conference (SonicTexting). From 2007-2011 I was the Israeli delegate in the EU research forum on Sonic Interaction design.
I have consulted to a variety of companies in the Israeli High Tech market on Interaction Design Issues. I still do this occasionally, when a challenge comes along that I can't resist. 
You are welcome to contact me at michalrin [at] gmail.com