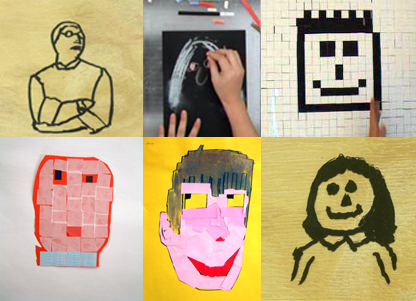 Children's creations from the different workshops



Team: Michal Rinott, Tal Drori, Milena Maccaferi, Stefao Mrti.
See the Portrait Workshops website for more details.
The Portrait Workshops were created for the Annual Genova Science Fair. The design brief was to create interactive activities for children aged 7-11.
In the Portrait Workshops, children create portraits in different ways. Each workshop introduces a topic between design and technology - abstraction, animation, colour relationships, photographic representation. Around the portrait theme children explore how they see and represent themselves and the people around them.
The workshops were visited by many hundreds of children during the week-long fair.